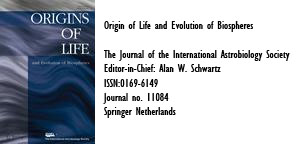 Origins of Life and Evolution of Biospheres (OLEB), is the society's official journal and has been publishing work in the field since 1968. It is the longest established and most authoritative journal for astrobiology and origins of life research.
Read the latest online-first articles here.
Contact editor-in-chief Alan Schwartz for questions and information.